Media Release
The safety and well being of the residents of the Township of Georgian Bluffs is our top priority. As the COVID-19 outbreak continues to evolve, the Township of Georgian Bluffs is doing everything we can to support you through this difficult time. I can assure you that we're taking added precautions to keep our customers and employees safe. We are implementing a heightened cleaning regimen with daily disinfection, especially in all our public areas and commonly "touched" surfaces.
We also know that life must go on, and that means you may still need access to the services that the Wiarton Airport and our tenants provide. We will be restricting access to the terminal as of March 22. Tenants within the terminal will be operating business as usual until further notice. All meeting space will be unavailable until further notice.
Please note that the airport is being staffed as usual. Fuel sales will still be available through the card lock system and air side operations remain unchanged.
Please be assured that all staff at the airport will do everything to keep operations running as normal. Should you have any questions or concerns feel free to reach out to me.
Zachery Premate
Airport Manager
Wiarton-Keppel International Airport
501262 Grey Rd 1
Georgian Bluffs, ON N0H2T0
Phone: (519 – 534 – 0140)
Fax: (519 – 534 – 1886)
Friday, 27 September 2019
Recreation and Trails Master Plan – Public Open House
Parks, recreation and trails play an important role within the Township of Georgian Bluffs and help shape the lives of our communities. To provide direction for these important community assets over the next ten years, the Township of Georgian Bluffs is preparing a Recreation and Trails Master Plan.
This is the first document of its kind since amalgamation and will engage residents across Georgian Bluffs to help Council and Staff identify community needs along with ways to provide facilities and services in a cost-effective manner.
A great way to learn more about the Master Plan and provide your input is to join us for our Public Open House on October 15, 2019 from 6:00pm to 8:00pm in the newly renovated hall at the Shallow Lake Community Centre, located at 550 Princess Street. Drop-in any time during this event to speak with the Consultants and Township Staff.
In addition to the Public Open House all residents are invited to share their thoughts through any of these other options:
Online Community Survey: Help us collect details about community usage and preferences. The survey is available until October 31, 2019 through https://www.surveymonkey.com/r/GBMasterPlan
Written Comments: Submit written comments at any municipal facility or e-mail them to recmasterplan@georgianbluffs.on.ca.
Quick Feedback: To start thinking about your parks, recreation and trail needs, email us your thoughts or opinions to the following statements:
What are the best things about parks, recreation and trails in Georgian Bluffs?
How can current facilities and services be improved?
What are your highest priorities for parks, recreation and trails in Georgian Bluffs?
To submit your written comments or obtain more information about the Recreation and Trails Master Plan, please contact Zach Carson, Facilities Coordinator at 519-376-2729 ext. 201 or recmasterplan@georgianbluffs.on.ca.
Thursday, 18 January 2018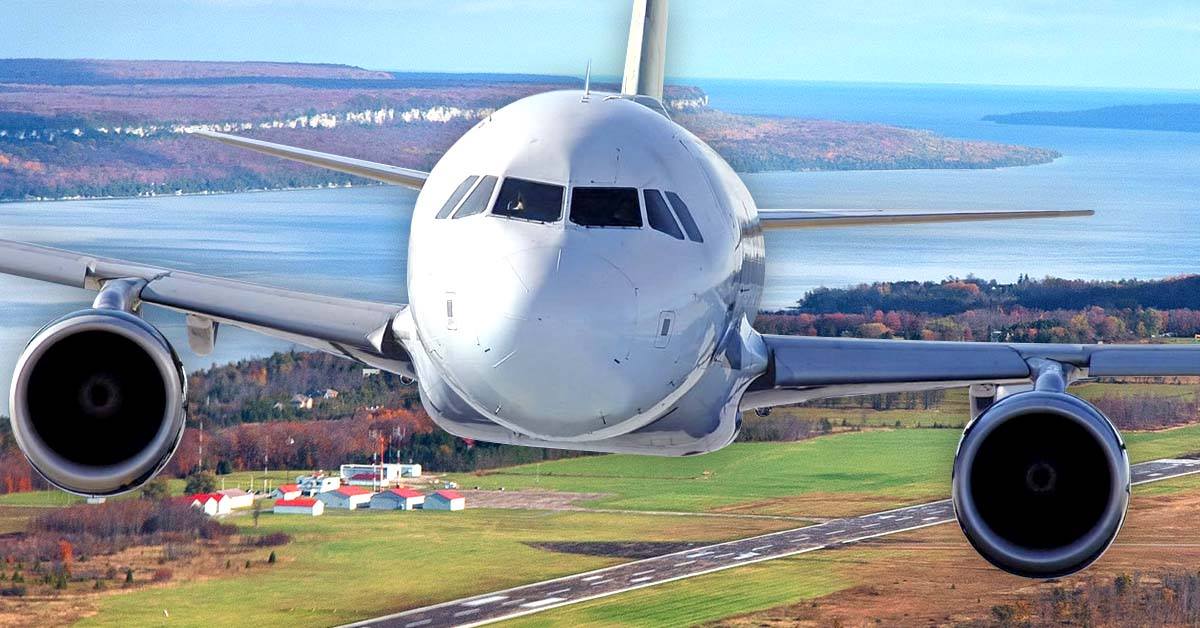 Would You #Fly from #Wiarton to #Toronto? Fill out this quick 10-question survey and you will be entered for a chance to #WIN a #FREE 50-minute Sightseeing Tour from Wiarton Aviation at the Wiarton Keppel International Airport! #brucepeninsula #greycounty #georgianbluffs
https://www.surveymonkey.com/r/SPVDRLL
The Township of Georgian Bluffs, with support from Grey County, is undertaking a survey to determine the feasibility of scheduled passenger service between the Wiarton Keppel International Airport and Toronto.
The survey will run throughout February and is available online at www.georgianbluffs.ca and www.grey.ca.  It only takes a few minutes to complete and everyone who enters has the chance to win a 50-minute sightseeing tour from Wiarton Aviation Services.
"Having scheduled flights would allow residents and businesses to reach the GTA in as little as 30 minutes.  That service would make our region more accessible for travelers and help grow prosperity in the region, both socially and economically," said Alan Barfoot, Mayor of Georgian Bluffs.
In addition to the online survey, Georgian College marketing students will be at various community events throughout the month collecting information and completing survey.  All results of this survey will be analyzed and presented to interested carriers.
For media inquiries contact Rob Hatten, Communication Manager at rob.hatten@grey.ca or call 519-372-0219 ext.1235.